Four Seasons Banquet House, Inc.
724-443-6030
Email: sales@4seasonsonline.com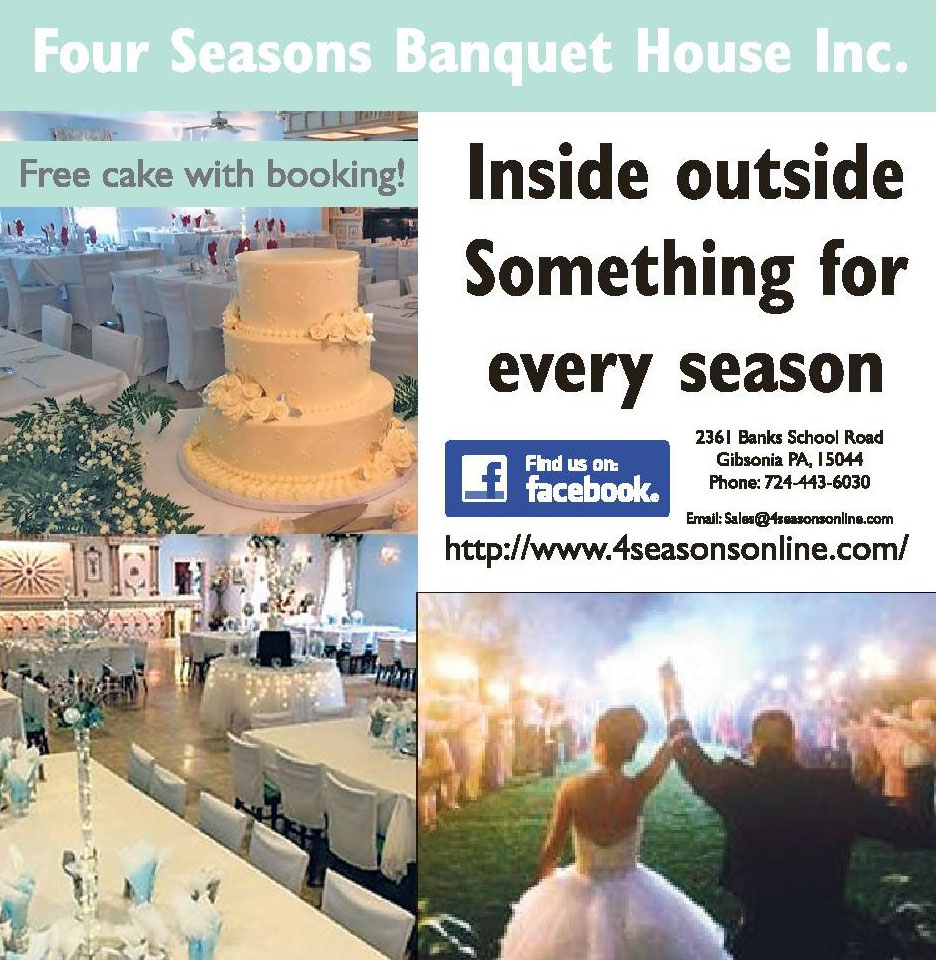 Only one minute from North Park,
The Four Seasons Banquet House is located on 14 beautiful privately owned acres, which allows us to offer a unique blend of Elegance and Nature. When planning a Wedding, Anniversary party, Holiday party or Picnic the Four Seasons is a premiere banquet hall that you and your guests deserve.
All of our menus are prepared onsite with top quality products and the freshest produce the area has to offer. The Four Seasons can accommodate 200 guests inside. The outside Pavilion and picnic area are welcoming up to 400 guests. The Four Seasons offers onsite Wedding ceremonies with recommended non-denomination ministers.
The Four Seasons offers a level parking lot that make the grounds handicap accessible. Are you looking for a casual wedding, consider our Picnic Wedding Package. Formal Wedding, Anniversary or your Company Christmas party!
Enjoying pony rides, petting zoos, bouncing inflatables, puppet shows, even a trackless train all are available on the grounds.
Our packages are designed to give you allow you options.
We invite you to experience the elegance of our facility, complimented with a serene atmosphere, engaged with a professional staff.